1. Do you have a summer ritual?

Patmos and Cesme to our parents' summer houses- a vacation with the family and one new summer destination, solo with my husband

2. Where is it you escape to habitually for true downtime? How long have you been going there and why?

For the last 10 years, we do our family vacations in Patmos – our parents have a house there, so it is home for us and the kids. We keep it local and non-touristic as it can get very touristy on the island during July and August. In time we get to know most of the locals thanks to our parents and living among them is the best thing about that place. Btw fall and spring are the best seasons, even better than summer.
3. What does that place mean to you?
It has a special place in my heart as it is identified with someone so dear to me and now she lives there forever. After spending my first week there, I feel like I'm in my mom's womb again. Safe, easy, nurturing. It really is a holy island and you can feel that peace if you really listen.
4. What's a new summer escape you embarked on this summer?
Puglia
5. Do you have an anecdote or unforgettable memory to share?

Our kids basically grew up there so there are many memories. Over the years we developed rituals. Motorbike rides (not the safest, don't recommend it, but we used to do triplets), beach hopping with Sabina's boat in the afternoons, lunch breaks (on the way to Patmos) at Lipsi Dilaila (owned by Christos and her wonderful wife Dimitra, now they have a little son too – great music if you stay for the late hour parties and food is just amazing).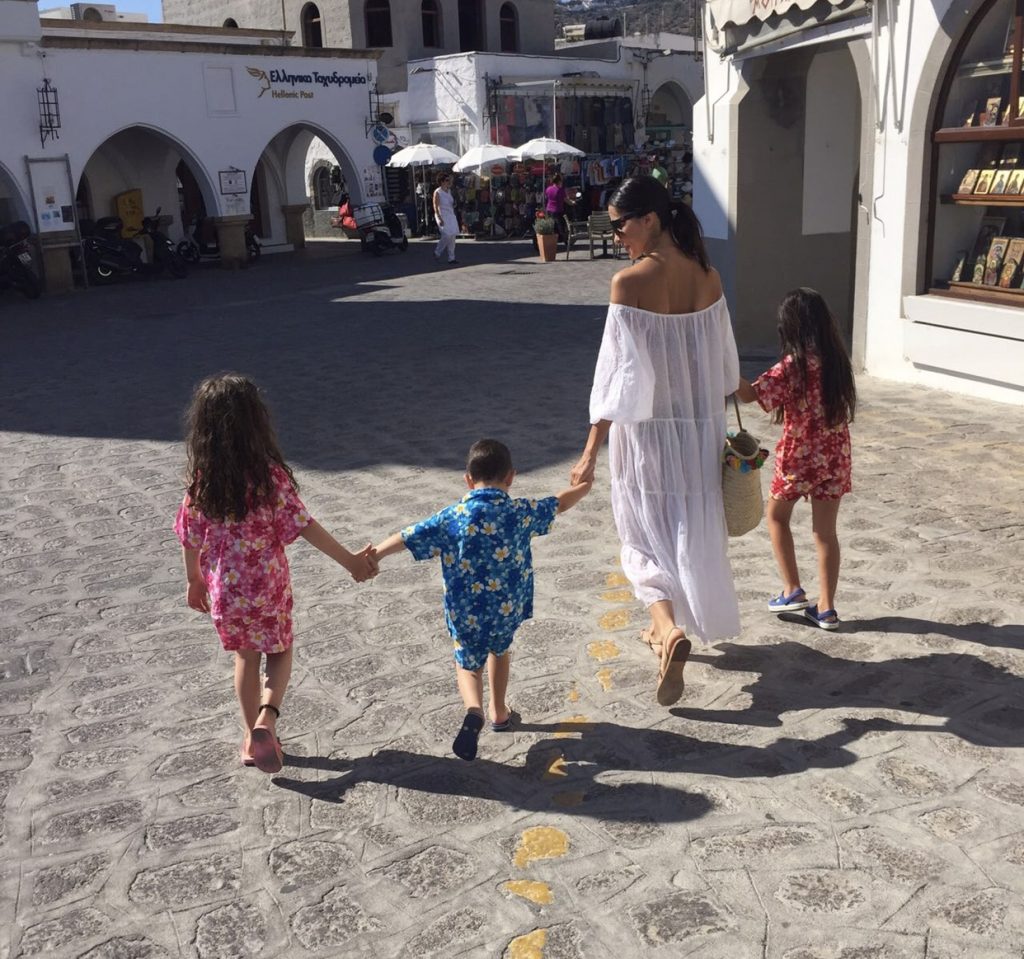 6. What about the best to: do, see, stay, eat and drink at this particular escape?
Wake up early and have a walk around the island, it is a small island so you walk the whole place in a couple of days and morning light is divine – join a yoga class with Athena at her out of this world sustainable house which she built with her husband. Spend the day at Petra, Agriolivado or Kambos (all the beaches are amazing though), watch sunsets at Lefkes with a gyros and beer at hand. And I had my best nights at Giagko's Pantheon at Chora – order octopus, greek salad and ouzo.

7. Who are your favorite summer escape travel partners and why?

My husband, he is my best friend and a great lover.

8. What's your ultimate escape soundtrack?

I feel love by Donna Summer

9. What about this summer's read?

I love reading biographies. I will read about two amazing women this holiday:
Fahrelnissa Zeid by Necmi Sonmez and Vivienne Westwood by Ian Kelly.

10. And what film do you return to for the ultimate summer cinema experience?

A Bigger Splash, The Big Fish, and La Piscine

11. What does escape mean to you?

To forget time and space and just be there in the moment with joy and freedom.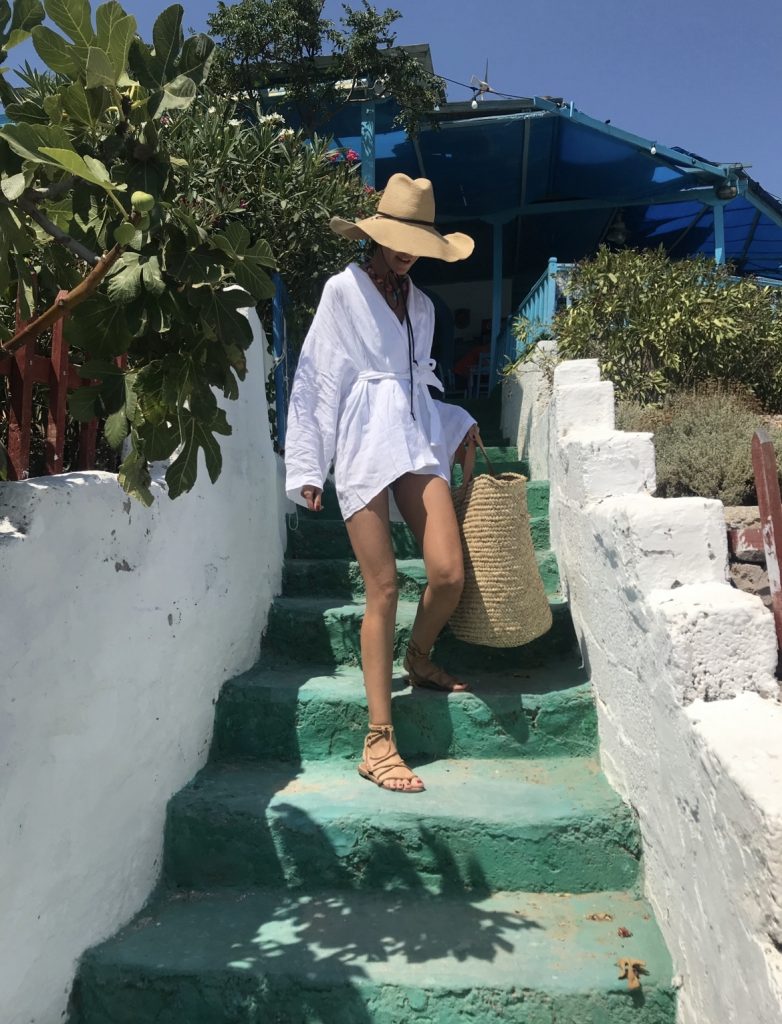 12. Where are you hoping to head next?

Yazz Collective in two days!