1.What was your latest or most special escape?
Our long weekend trip to Copenhagen!
2.What was the purpose of your travels?
Always a mixture. Looking for some inspiration, something to tingle me to think of new ideas. Also to open my heart and eyes to new worlds, new beings.
3.Who did you travel with?
With my boyfriend, best travel buddy
4.What places did you visit during this escape?
We were blessed with sunny and warm spring weather, so we spent all days and nights scrolling around the city with bikes. We visited very moving exhibitions, experienced famous new age nordic restaurants that totally blowed our mind and of course many many shops and boutiques to dig for inspiration.
5.What is an anecdote or unforgettable memory from this trip?
We were so moved by the kindness and positivity of the local people in Copenhagen. It was a true happy town full of warm hearted, beautiful people. Happiness was really contagious in the city. And everyone was looking stunning on their bikes with their amazing sense of style.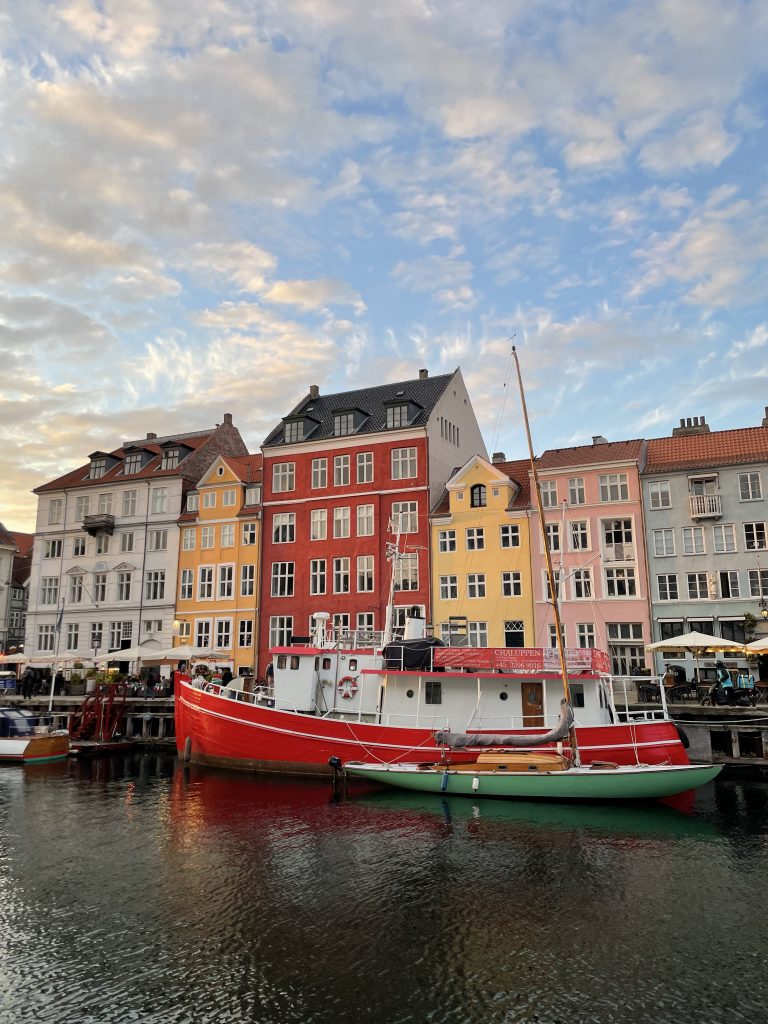 6.Favorite restaurant(s) or culinary experiences?
Kødbyens Fiskebar – a very casual but fish bar in the meat packing district.
7.Any hidden gems you could whisper to us?
Brunch is a must try at the Apollo Bar!
8.What not to miss?
Dont miss the sunset hour at Israel's Square to get the real Copenhag feeling. (Get your snacks and drinks from the food market near by).
9.What's one of your favorite travel films or books?
Eat, pray, love – never gets old for me. I watch it repeatedly on the plane 🙂
10.And your favorite travel soundtrack?
'S wonderful- Joao Gilberto
11.What does escape mean to you?
A modern day luxury to cut ties from daily life bothers, ditching my phone.
12.Where do you look forward to going next?
Portugal!