Diana Bartlett is a Chinese-American creative director based in London and Los Angeles. Her experience spans across fashion, interior design, and journalism.
1.What is your most unforgettable Escape?
Accidentally moving to Turkey for six months.

2.What was the purpose of your travel?
I didn't have a specific purpose but I began to look at a different way of living and ridding myself of the attachment to 'home.'

3.With how many people did you travel?
Initially I went with one friend, but many more came to visit and stayed. We made one big Turkish family.

4.Where did you stay?
In Bodrum I stayed at Frank and Berna's, a small village house overlooking the hills of Yalikavak. In Istanbul, Soho House and Pera Palace were home until I moved into one of the historic wooden houses in Arnavutköy built during the Ottoman empire. It was a dream to wake up every morning and be on the Bosphorus.
5.What did you most like about the trip?
Turkish cuisine, turquoise water, having my own clothes made when seasons changed, and the welcoming energy I received when entering a new community of people.
6.Could you share an unforgettable memory about the trip?
Just the simple tradition of going to the Cretan restaurant, Giritli, every Sunday after visiting the bazaar's and drinking mastic liqueur.
7.Your most surprising find during the trip?
The atelier that brought my daily uniforms to life.
8.Favorite restaurant(s) or food you have tried during your trip?
Istanbul: Pandeli, Karaköy Lokantası, and Asmali Cavit.
Bodrum: Bağarası, Dereköy Lokantası, and Mimoza.
9.What are the must tries of the city?
Istanbul: chicken pudding.
Bodrum: traveling by boat.
10.Any hidden gems you could whisper to us?
Istanbul: Giritli
Bodrum: if you drive along the coast of Türkbükü you may find a very steep road that will take you to a beachfront straight out of a Jacquemus show.
11.Would you go back?
Yes.
12.Could you list a few of your favorite finds you came back with?
Yellow striped silk fabric, silver, oregano and combs made of horn.
13.Any tips that might be useful to know before going there?
Water taxi's during rush hour in Istanbul and restaurant reservations in Bodrum.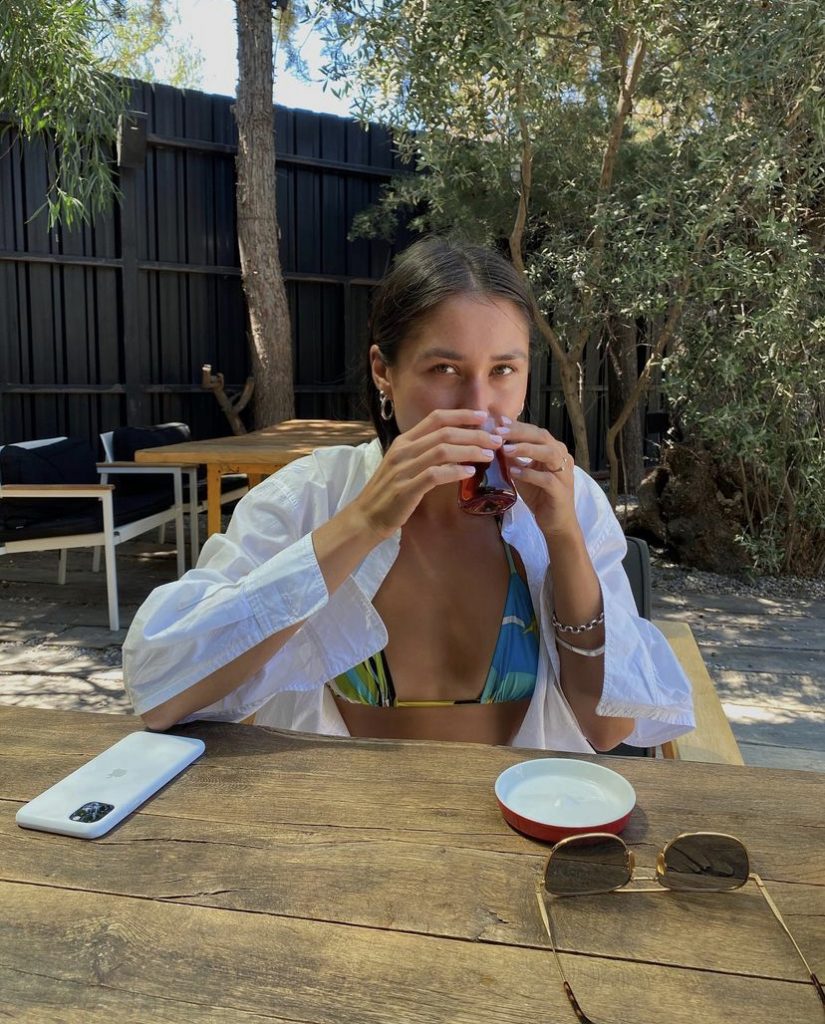 14.Next stop you would like to visit?
Georgia.
15.What does traveling mean to you?
Adaptation.