Traveler: Sarah Murphy – Textile Designer & Travel Photographer
What is your most unforgettable escape? New Zealand (both North Island and South Island).
What was the purpose of your travel? To see the world.
With how many people did you travel? My partner, adventure counterpart and creative muse, Stefaan DuPont.
Where did you stay? We bought a van and lived out of it for the two and half months we were there.
What did (do) you most like about the trip? New Zealand is a magical place. The landscape changes dramatically leaving you speechless with every turn in the road. We loved living off the grid (for the most part) here. There is no other feeling like finding your own private spot, taking a dip in the glacial lake before you and cooking up some fresh caught salmon for dinner.
Could you share an unforgettable memory about the trip? On the North Island we chartered our own sail boat for a few days in the Bay of Islands. We could have stayed out on the water forever, only taking our dingy ashore once a day to explore every nook and cranny of the uninhabited islands by foot.
Your most surprising find during the trip? That we could actually sail our own vessel!
Favorite restaurant(s) or food you have tried during your trip? We had some memorable meals in New Zealand, but nothing beats fresh caught salmon from the river, filleted and simply grilled on the spot.
What are the must tries of the city? In Auckland, we loved the restaurant Depot : http://eatatdepot.co.nz/
Any hidden gems you could whisper to us? Everything in New Zealand is a hidden gem, but the best gems in New Zealand are found exploring off the beaten path. One of my personal favorites was Lake Hawea.
Would you go back? In a heartbeat.
Could you list a few of your favorite finds you came back with? These can be anything from traditional finds to airport finds to hotel creams! I collect rocks from every place I travel to (not always the most practical souvenirs to carry around the world). My volcanic rocks from our hike to the summit of Tongariro Alpine Crossing are my favorites hands down.
Any tips that might be useful to know before going there? Be prepared to be blown away. Best months to travel there are December to March (their summer). Don't forget your camera!
Next stop you would like to visit? There are so many it's hard to choose! Our list for this year ranges from The Faroe Islands to Japan to Bolivia. So we'll have to wait and see!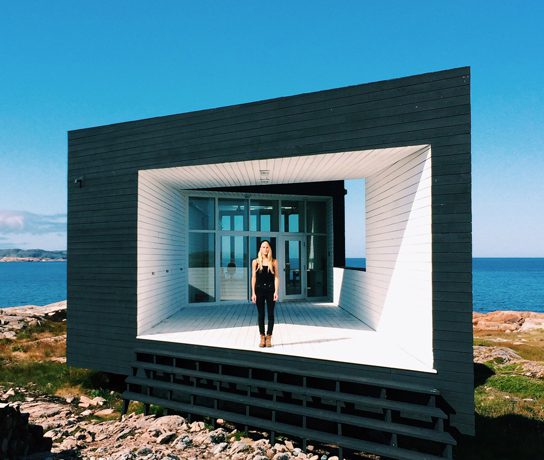 Textile Designer & Travel Photographer