Traveler: Ayla Hibri – Photographer
Where to stay? Albergo Hotel, the most charming one in town with a perfect rooftop overlooking the city.
Favorite thing to do over the weekend? Spending the day at Sporting beach club nestled between the city behind you and the horizon facing you, sipping on Almaza beer and chewing on carrots with lemon juice.
Favorite street food? You can't leave Beirut without having tried a Manoushe from any bakery early in the morning, a falefil sandwich from Falefil Sahyoun, and a Shawarma Sandwich from Bobouf
Favorite bar? Torino express, the first and still the best bar that ever opened on Gemmayze street (the main street with all the bars). No need to wait till the sun sets to start sipping on your Gin and Tonic.
What are the must tries of the city? A walk in the Armenian neighborhood "Burj Hammoud"- A lemonade in Rawda Cafe during sunset, or escaping the city up north to Batroun and Byblos or down south to Tyr.
A perfect day on Beirut? Beirut is basically all about food, bars, and parties. Start your day with a traditional breakfast at Sousseh then go for lunch at Tawlet for some Lebanese home cooked food followed by rose flavored ice cream from Oslo, an Apero at the Food Dealer, Dinner at Casablanca (Try to the Octopus!), drinks at Internationale and finally dancing at Decks on the Beach and afterhours at BO18. If you can do all of these things in one day, you have passed the Beirut exam.
Could you list a few of your favorite finds? Bokja Design for the most beautiful and eclectic furniture. Art books at papecup bookstore, Rosa Maria's Jewelry, the Beirut Art Center and the Lebanese National Museum, Startch shop for a taste of local fashion design and digging for antiques in Basta, the antique market.
Any tips that might be useful to know before going there? Make sure you don't have the Israeli stamp on your passport!
Why do you love Beirut so much? Beirut is chaotic, schizophrenic, noisy and disorganized. But there is also beauty in all that, in the bullet hole ridden buildings, the hidden historical houses next to the hideous high-rises, the Mediterranean sea, the food, the people who live as if there is no tomorrow, the sophistication, and the fact that it has survived all that it's been through.
It is a city of contradictions in all sense of the word.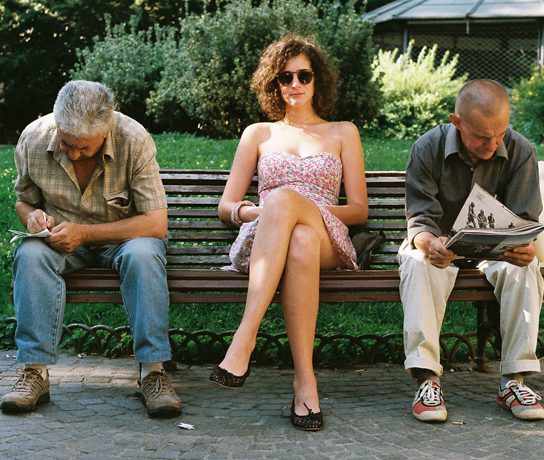 Photographer