Malena de la Torre Suárez is an art director and graphic designer based between Los Angeles and Madrid. She is the creative director of Aurelia México, a design line she founded with her
two sisters and co-founder of Mestiza Estudio, a creative studio that specializes in art direction, brand strategy and graphic design.
1.What is your most unforgettable Escape?

My favorite escape is Mexico City. It is the most surreal city and has a huge place in my heart. Dali used to say that he hated visiting Mexico City because it was more surreal than his paintings… this is exactly why I love it. You never know what you're gonna see when you turn a corner.
2.What was the purpose of your travel?

To visit friends and family.

3.With how many people did you travel?

I usually travel with my sisters. We all live separately. My sister Paula lives in Los Angeles, Andrea lives in Mexico City and I live in Madrid so we like to travel together whenever we have a chance to get inspired on the next Aurelia designs.
4.Where did you stay?

We stayed at my sisters apartment in Condesa. It's such a lovely neighborhood. If I had to stay in a hotel I would stay at Octavia Casa.

5.What did you most like about the trip?

I enjoy going to traditional Mexican markets such as La Lagunilla and La Ciudadela and finding the most amazing treasures. We love going to these markets to get inspiration on new designs for our accessories.
6.Could you share an unforgettable memory about the trip?

We went to a couple of studio visits that were beautiful. Pedro Reyes house and studio in the south of the city in Coyoacan and Tezontle studio in downtown.
7.Your most surprising find during the trip?

I came upon Isamu Noguchi's mural in the Abelardo Rodriguez Market which he created during his love affair with Frida Kahlo. Also, The Jamaica flower market in downtown is mesmerizing. It's full of thousands of different types of flowers.
8.Favorite restaurant(s) or food you have tried during your trip?

The tuna tostadas and fig cheesecake accompanied by a Carajillo at Contramar, Máximo Bistrot, Masala y Maíz, Emilia, Nicos, Enrique Olvera's restaurant Pujol or his fast tacos at Ticuchi and Quintonil amongst others.
9.What are the must tries of the city?

Cochinita pibil tacos from Montejo Cantina, guacamole with grass hoppers at Bosforo and carnitas tacos at Los Picudos where they have the most ancient grill in the city.

10.Any hidden gems you could whisper to us?

For amazing books: Casa Bosques,
Favorite art gallery: Travesia Cuatro CDMX,
The best salsa bar: Salon San Luis (looks like a David Lynch movie set),
For local boutiques: Aurelia Showroom and Zii Ropa store,
For museums: Casa Luis Barragan, Museo Tamayo and Diego Rivera and Frida Kahlo's Studio,
For fun: going on a boat ride in Xochimilco,
For the best margarita in town: San Angel Inn.

11.Would you go back?

My dream would be to live between Los Angeles, Mexico City and Madrid.

12.Could you list a few of your favorite finds you came back with?

I always bring back Mezcal and blue corn tortillas from Molino El Pujol and market finds.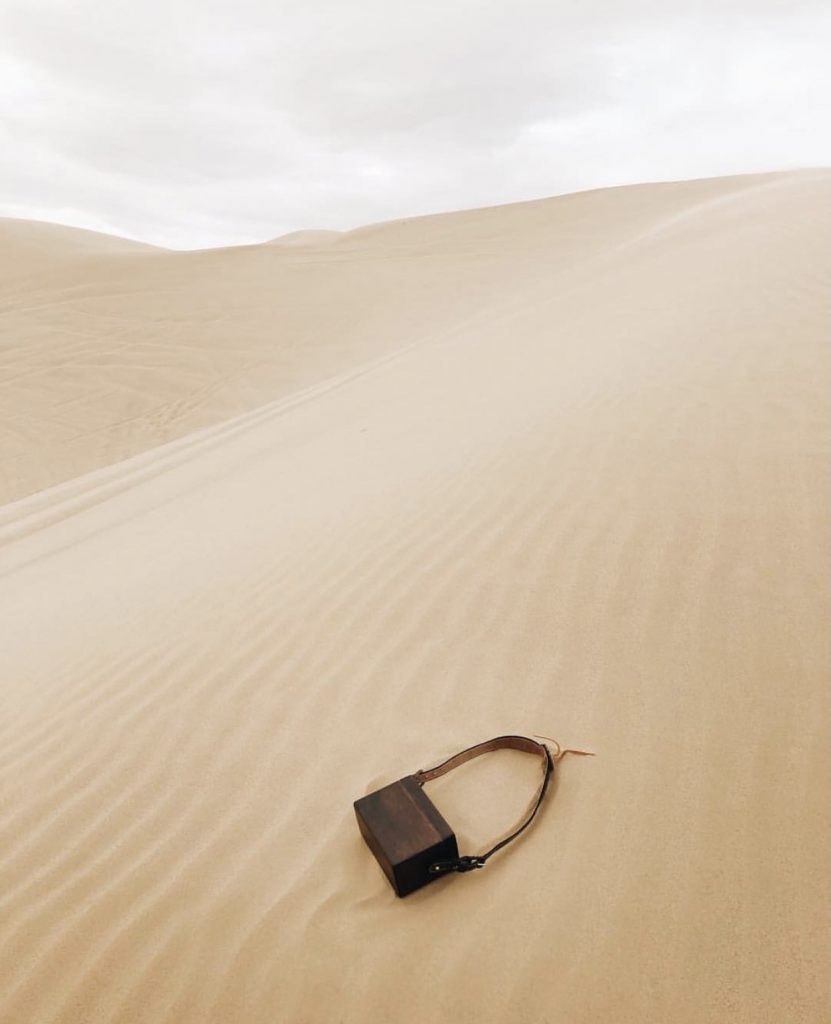 13.Any tips that might be useful to know before going there?

Walk around, try to hang out with locals and always have cash just in case you run into food or artisanal gems on the street.
14.Next stop you would like to visit?

I would love to do an artist residency in Kyoto, Japan and possibly take a ceramic class up in the mountains. I'm a huge Murakami fan.
15.What does traveling mean to you?

Travel means new horizons, adventures and inspiration.