Traveler: Joey Jalleo – Vice President of Culture & Communications
Every year, I take my family on two vacations. Usually in March and October. My mother's birthday is in March, and this year, my father retired, so it was the perfect time to get away. I live in New York City, and they are all in Los Angeles, so when I found out that French Polynesia was only 7 hours from LA, it became the only choice for us.
I also kept the entire trip a surprise. They had no idea where we were going until they go to the airport. I also organized the trip in three parts, so there were three surprises built into one trip. It was very difficult to keep a secret for three months, but I did it.
This is my family. Dad, Mom and sister. Our flight was at 11pm, so we were having a drink and some light Lebanese snacks before we headed to the airport.
We spent the first part of the trip on a small island call Huahine, which is about an hour away from Tahiti. The waters and the island were incredible. Like a dream. As you can see, there was some turbulence on the flight, and I spilled red wine all over my pants.
We stayed at the most wonderful little hotel called Relais Mahana. If you ever get to Huahine, you must stay here. This was the view from my beachfront bungalow. The staff was amazing. The food was fresh from the ocean and incredible. So perfect on every level.
Every night, my family and I sat on our parent's porch to watch the sunset before dinner. Magical.
The waters just on the beach were crystal clear and filled with the most beautiful coral reefs and fish. I snorkeled every day and became good friends with a couple of fish.
There is not much to do on a lazy island like Huahine, so I spent a lot of my time walking the beach and collecting shells and coral. I made this little installation on my porch. I was hoping the staff would leave it there after I left, but probably not.
This was the dock that would lead us to Surprise #2. I couldn't wait!
On our last day in Huahine, we went to a pearl farm. As you know, Tahiti is super famous for their pearls, and this floating farm was situated in the middle of the lagoon and had over 200,000 oysters cultivating pearls. The famed Tahitian pearls.
For the second surprise, I chartered a 44' catamaran with captain and chef for four days of island hopping. I was a little nervous because my mother can't swim and there was a big storm the night before, but it was something I really wanted them to experience.
We all received the most beautiful flower necklaces when we boarded the catamaran.
Captain Fred. He was the BEST! He knew every perfect spot on all the islands for us to swim, snorkel and kayak. The chef on board was also incredible. Every day she made us the freshest meals using the freshest fish, fruits and vegetable.
On our way out of the Huahine lagoon, and before our three hour boat ride to Raiatea, the second island on our itinerary, a pod of dolphins came to the catamaran to play and bid us a safe voyage.
The marine life is incredible there. Not only are the waters crystal clear, but you see everything. These were black fin sharks, and this photo was taken just seconds before I jumped in the water to swim with them. They're quite friendly.
After swimming with sharks and spending the night in Raiatea, we went to the next island of Taha'a. We basically spent half the trip swimming in these luscious waters. There was no reason not to.
This was my favorite part of the trip. All the islands in French Polynesia are surrounded by barrier reefs.  The inner waters are called lagoons, and they are fed by various inlets from the sea.  In this picture, Captain Fred took us to a small, but very active, inlet to the lagoon of Taha'a.  Once you enter the water, the strong current sends you flying through the most beautiful reef and community of fish you have ever seen.  You just float on the water and FLY through the most spectacular place on earth.
Surprise #3 was that we were going to end the trip with three more days in Bora Bora. This the famed mountain of the island. The locals call it "The Tooth", well, because that's what it looks like.
Captain Fred is friends with all the Sting Rays in Bora Bora, so we went to say hello.
On our way to Bora Bora, my sister and I threw a message in a bottle out into the middle of the ocean. It was a celebration of love and of our mother's birthday. We included our email addresses, so now we just wait for a response.
Again, there was not much to do but to sit back and relax in the warm waters.
Our final lunch on the boat before the catamaran delivered us to our hotel.
It has always been a dream of my sister's to stay in these over the water bungalows in Bora Bora, so I booked two of them for us. My Dad seemed happy with the place.
Nowhere else in the world is paddle boarding as spectacular as this.
We were sad to leave Bora Bora, and French Polynesia as a whole, but it was the trip of a lifetime. So spectacular in every account. I will definitely be going back very soon.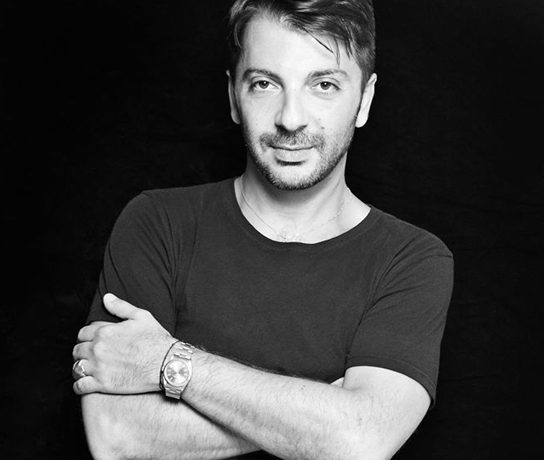 Vice President of Culture & Communications