Duygu Şahin is an Istanbul based designer brand who put patterns at its center, which are made by Duygu herself.
The designer is a Bogazici University alumni and former Vogue Turkiye employee. She nourished her talent by taking digital print design classes at Central Saint Martins.
She is opening a studio at Kucuk Bebek this fall.
1. Tell us briefly about the identity and philosophy of your brand? How is it inspired and influenced by the cornerstones of the store this summer, craft, culture & creativity?
My brand has evolved around print design and this makes me free as a bird because no fixed pattern can limit my imagination. I have always magical prints on my hand even with the most basic look. Those prints are the end product of craft, culture and creativity each season.
2. How is it tied to travel?
Even for the last 2 years I could not travel abroad physically, there are always memories and the movies. Travelling widens the limits of my creative mind and vision of course.
3. For what reasons do you travel?
It used to be for work for a while but it is for pleasure since I launched my brand and had kids. But of course my travels are always related to my work thru inspiration.
4. What are some of your most unforgettable escapes that have shaped and inspired the identity of your brand?
Cuba with the colors and shapes, Barcelona with the energy, and London with creativity of course.
5. Where do you search for inspiration?
My mind.
6. What's one piece from your own collection that you always bring on travels?
My maxi dresses. They are good for any occasion.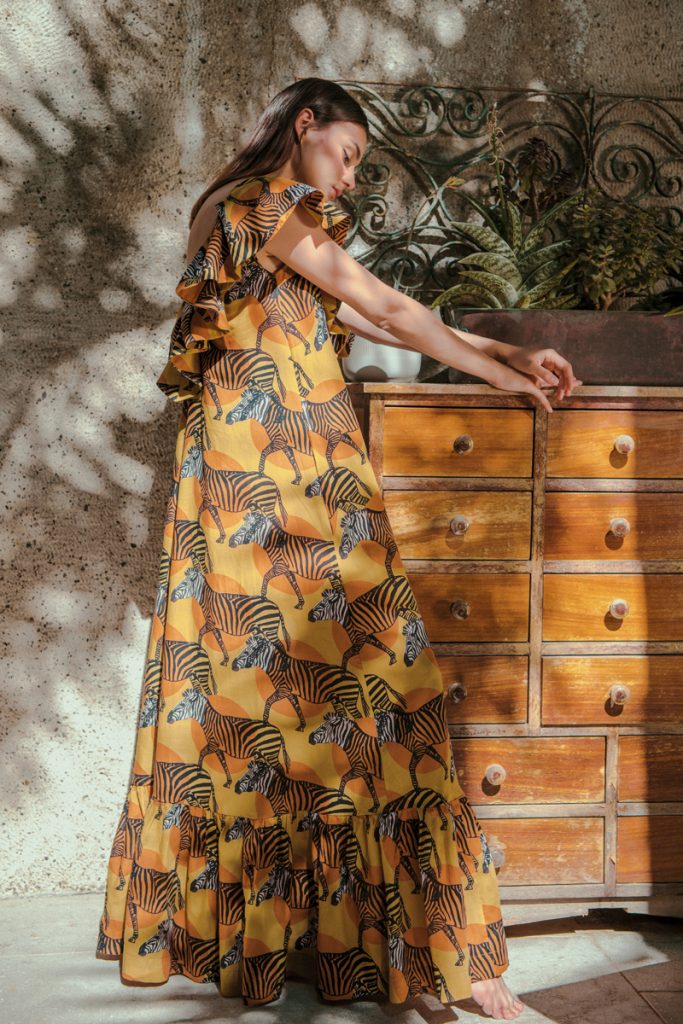 7. What about a piece that's perfect for a holiday on the Turkish riviera?
My beach kimonos.
8. What are some of your favorite escapes here at home, hidden gems in Turkey?
My husband Guray Zunbul is a world champion sailor, hence a real sea man 🙂 Many secret bays of Aegean are our so called gems.
9. Share with us one of your favorite travel memories or anecdotes..
Last summer when we were sailing with the kids around Gökova, one night after putting kids into sleep we recognized the fluorescence in the sea and jumped in right ahead. It was like swimming in the stars and so memorable.
10. Favorite travel film or book?
Cliche but Eat, Pray and Love was a life changer for me.
11. Where are you dreaming of escaping to next?
Japan.
12. What does traveling mean to you?
It means breathing, seeing, tasting, keeping yourself awake and mindful.