Traveler: Gretchen Jones – Director
What is your most unforgettable escape? I've have quite a few, but I'd say the most impactful ended up being my honeymoon. Not for obvious reasons either. My husband and I eloped last minute (shifting from planning a big wedding) and ran off camping for 10 days across the state of Oregon. We were blown away at the wilderness and diversity in landscape we came across! From obsidian volcanoes to giant craters to arid desserts and lush rain forrest and hills that look painted. We were awe struck with our local surroundings. Being able to appreciate what you live right next to is not always easy… and this trip made us so appreciative of where we are right now!
What was the purpose of your travel? Getting Hitched!
With how many people did you travel? Just my hubby and I (plus our dog Harry).
Where did you stay? In our tent!
What did you most like about the trip? How many different little adventures we went on.
Could you share an unforgettable memory about the trip? After a 3 hour dirt road drive to the Prong Horn Antelope refuge 'Hart Mountain' we set up camp and went to soak in the natural hot-springs as the sun set. We were hours away from everywhere and anything and ended up sharing a remarkable experience with a bunch of baby dear and coyotes that made for a memory worth dying for!
Your most surprising find during the trip? The gorges on Steens Mountain & their wild packs of mustangs!
Favorite restaurant or food you have tried during your trip? We cooked over an open fire each night, challenging ourselves to make the most out of what our cooler could hold.
What are the must tries of the city? COUNTRY must tries would have to be the tiny hotel French Glen on the edge of Steens Mountain, the Painted Hills and the Belknap Mountain Pass!
Any hidden gems you could whisper to us? Oregon is best traveled w/ 4-Wheel Drive and a good pair of hiking boots!
Would you go back? We still didnt cover the Alvord Desert and North Eastern Oregon, which we plan on hitting this summer.
Could you list a few of your favorite finds you came back with? These can be anything from traditional finds to airport finds to hotel creams! The brewery's in Bend OR are out of this world good, Skylight Cave outside of Sisters OR is incredible and camping is the best way to explore the state.
Any tips that might be useful to know before going there? Make sure you've got a full tank of gas and a good book!
Next stop you would like to visit? We aim to explore South East Asia this coming winter.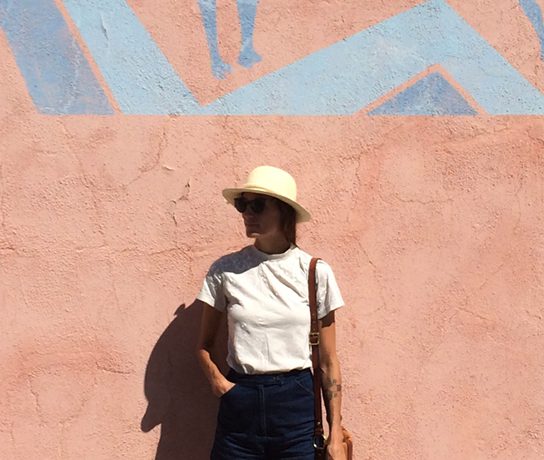 Director